Restaurant Design Projects
Status of Current 2019 Projects
115-10 Rockaway Beach, NY (design and development) /The Ambassador, Philadelphia PA (under construction) / 1905 Sansom St, Philadelphia PA (under construction) / Westwood Golf Club, West Deptford, NJ (design and development) / Scarborough Fair, Sea Girt, NJ (under construction) / ViaSposito, Old Bridge, NJ (construction completed, open) / Broad Street Pizza & Italian Restaurant, Souderton, PA (under construction) / 1725 Fairmount Ave, Philadelphia, PA (design & development) / Lakewood Country Club Restaurant, Lakewood, NJ (design & development) / Taste of India, Doylestown, PA (construction completed, open)
Restaurant INTERIOR designer raymond haldeman
RESTAURANT designs & REBRANDS:
Cuzin's (Expansion), Marlboro, NJ Two months after the opening of the new Cuzin's Clam Bar, Designer Raymond Haldeman started plans to expand the bar/restaurant due to its phenomenal success. The expansion included adding an additional 2500 SF, extending the bar, creating a new and separate Seafood Bar in the Center of the Dining Room and the addition of a beautiful VIP Room with a spectacular LED Wall.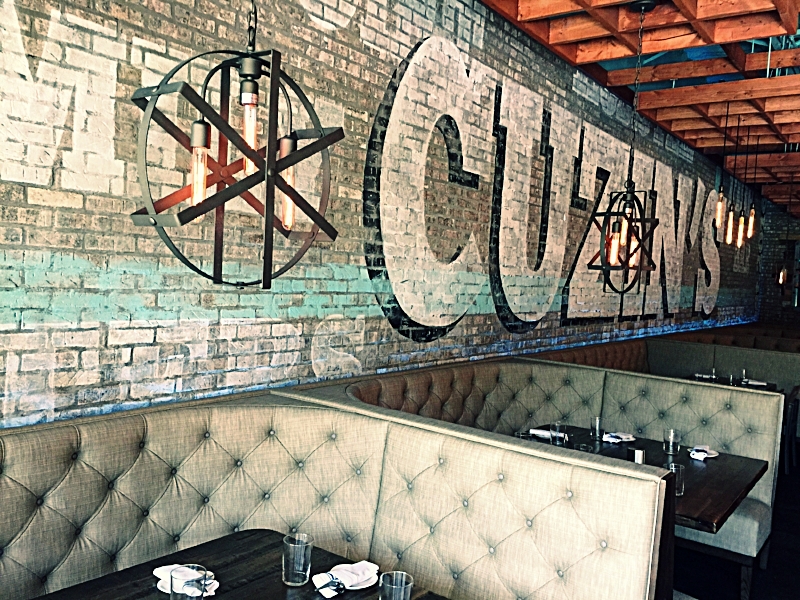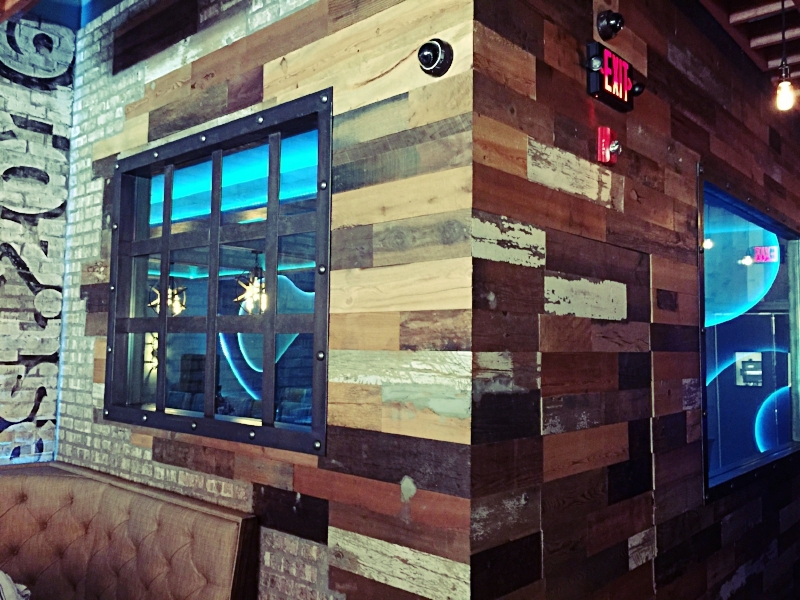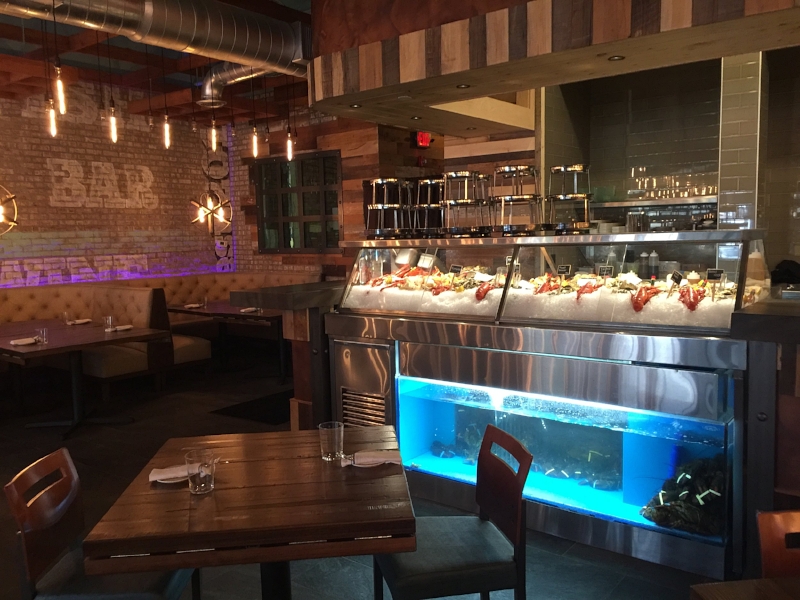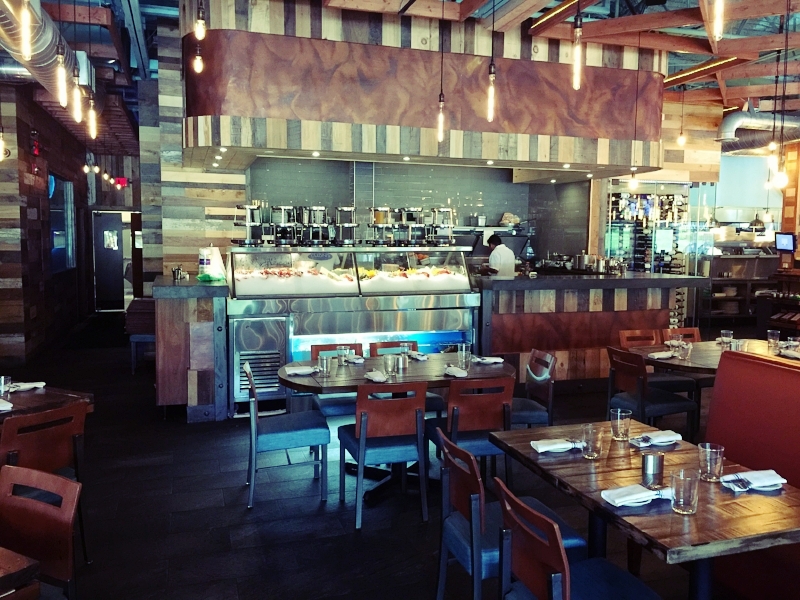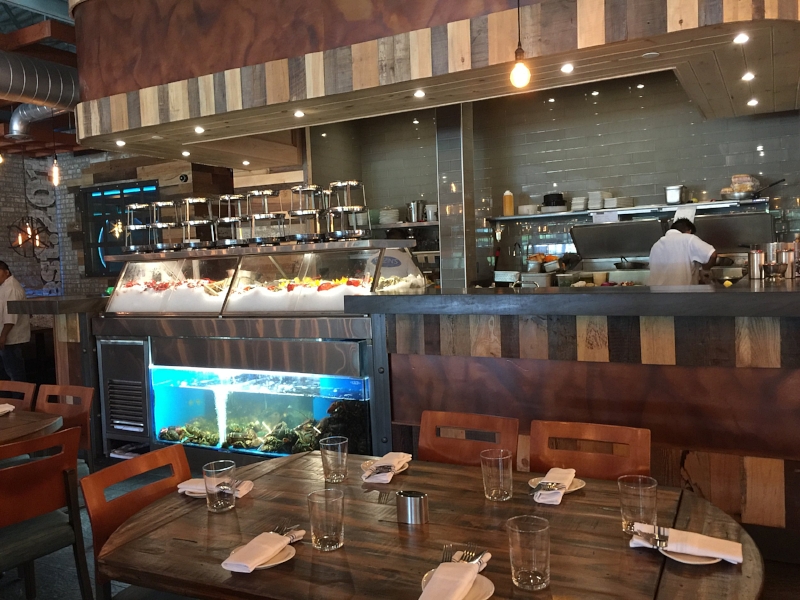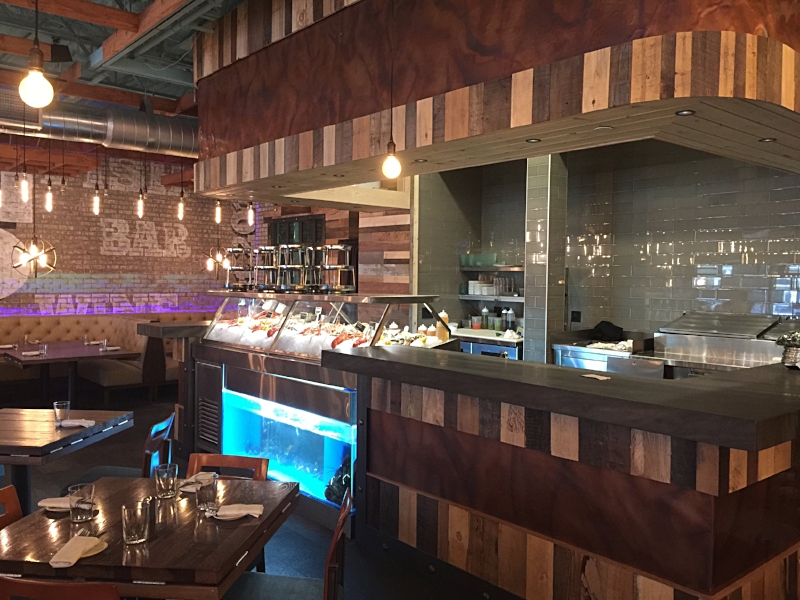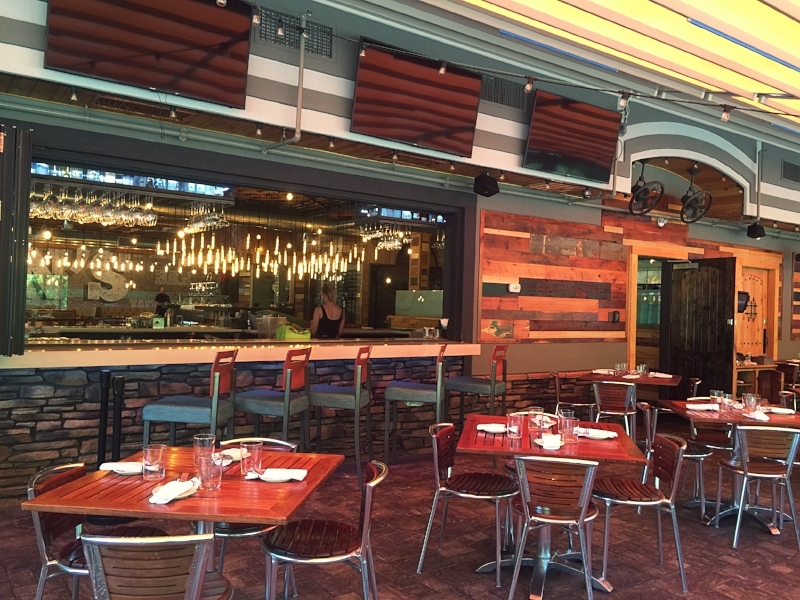 Beacon 70, Brick, NJ Restaurant Designer Raymond Haldeman turned this old fried seafood restaurant into a Magnificent Upscale Restaurant and Sports Bar on The Marina. The 2 Bars are the focal point of the space, 1 in Leathered Granite and the other in Macaubas Quartz, and the Giant 8' High Barstools by the see-through fireplace are a hit and were designed by Raymond as was all the furnishings.
Professional photos will be posted soon.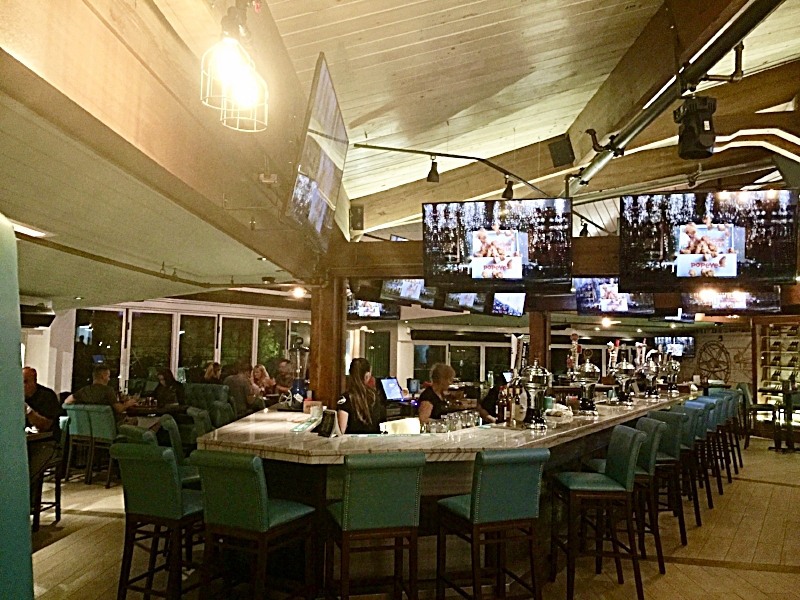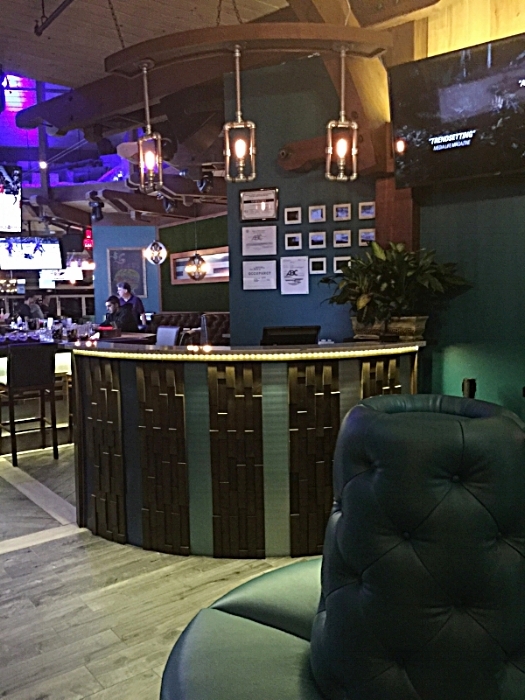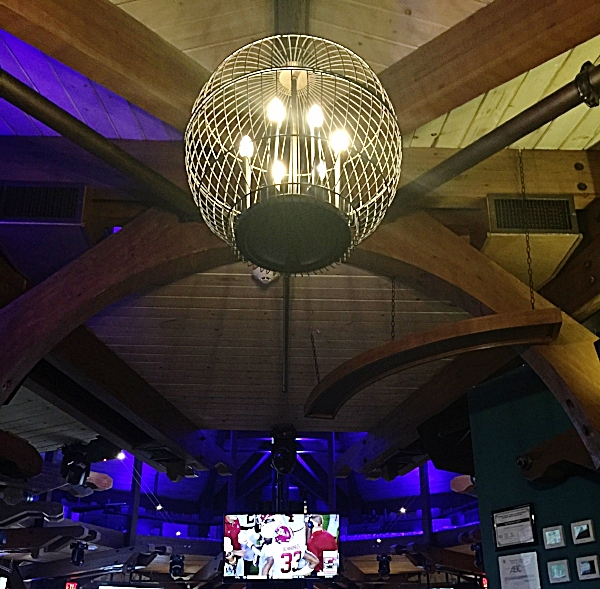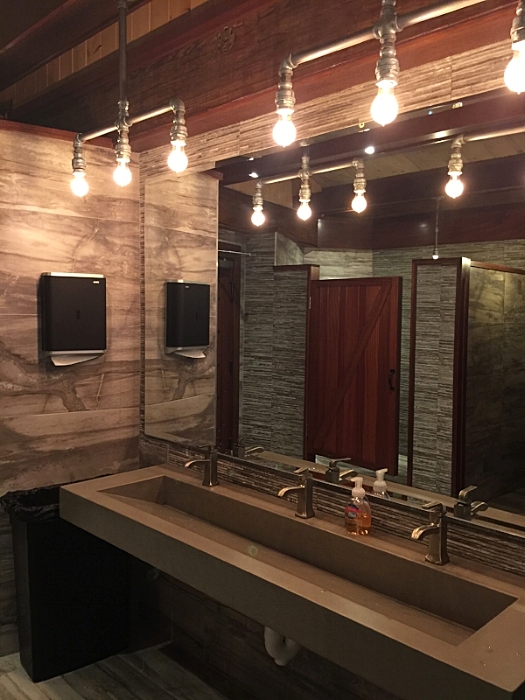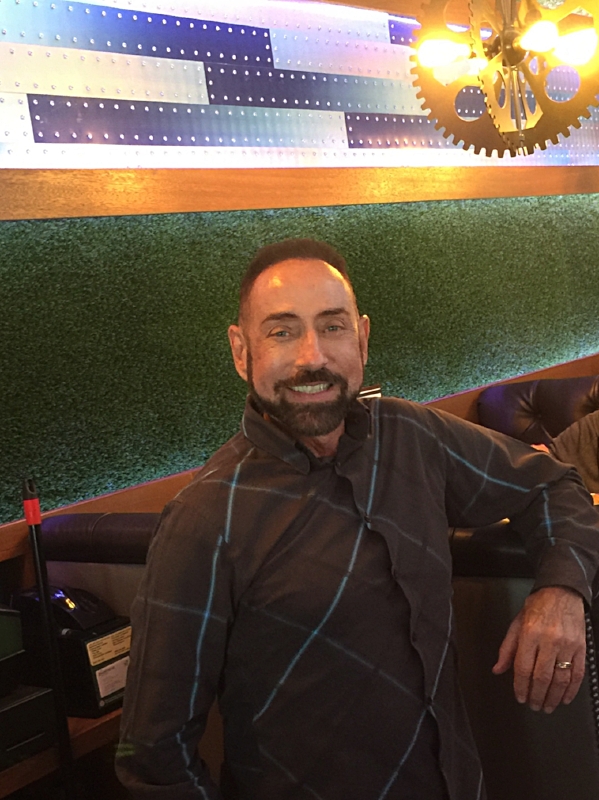 VIASPOSITO Italian Kitchen & Pizzeria, Old Bridge, NJ For this job Raymond used a monochromatic theme with a vibrant orange textured fabric for some"pop". The back to back banquettes are just the right height to keep the room open and airy and the Pizza making prep area is open to the dining room.
TONINO'S, Malvern, PA, Raymond did and expansion and cosmetic redo of this Italian Restaurant & Pizzeria. The owners wanted a contemporary casual look and the ability to host private parties. The fresh crisp color scheme compliments the (2) Sets of 10' sliding wood doors separates the expansion into 3 separate dining rooms, each with its own private entrance. A dropped ceiling was replaces with a suspended architectural gird.

FINS, Cape May, NJ, Raymond's Restaurant Design & ReBranding Services were engaged by the owners of "Peter Shields Inn", one of the TOP 10 restaurants on the Eastern seaboard. They purchased and wanted to ReBrand the old Pilot House in Cape May on Washington Street Mall. The Restaurant Interior Design & Rebrand included a total gut of the interior, demolition of one of the existing structures and the combining and integration of 2 buildings into one visually stunning and efficiently operating space. The restaurant has since become the #1 tourist attraction in Cape May.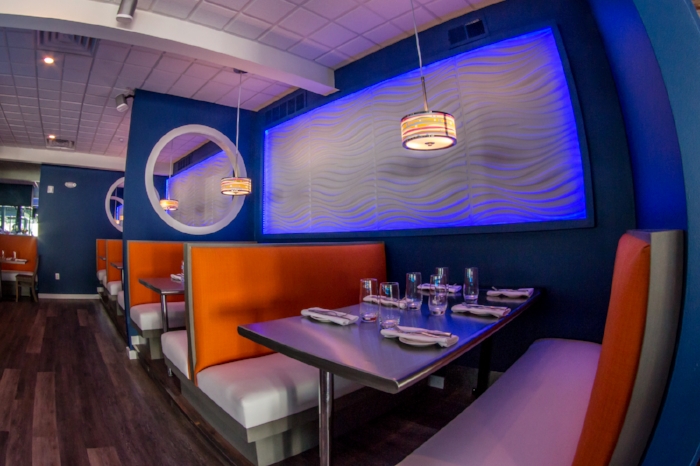 Cuzin's Clam Bar, Marlboro, NJ Restaurant Designer Raymond Haldeman created an industrial melange of high quality finishes for this total concept design and build-out. The centerpiece of the restaurant design is the Pinwheel Banquette ®™ that Raymond custom designed for the client. For an entire high resolution photo portfolio of this job click here.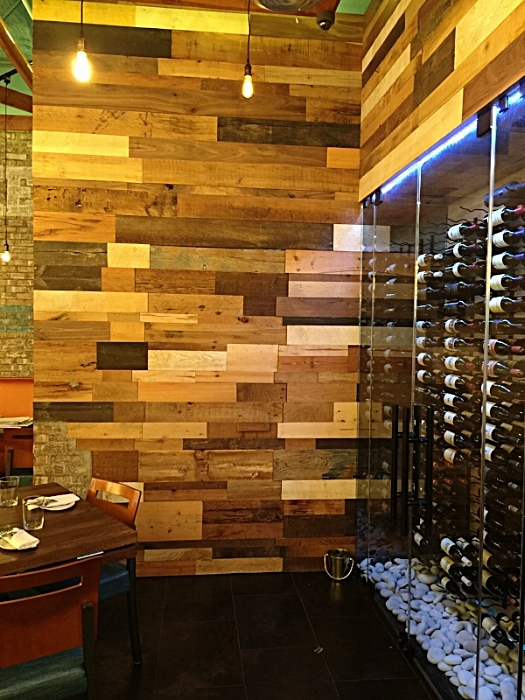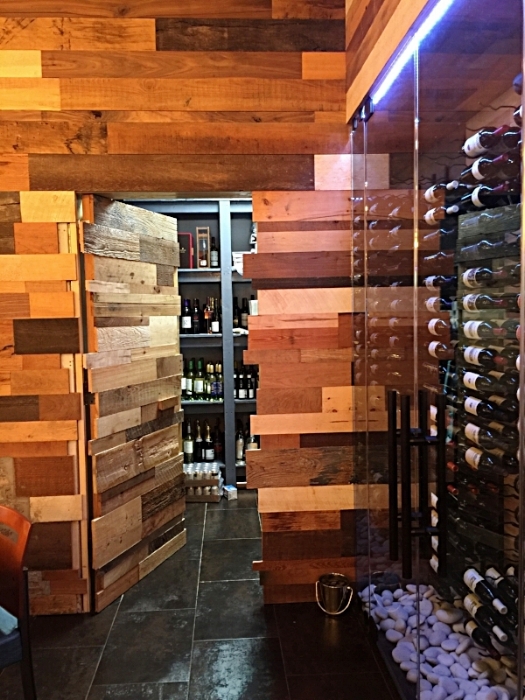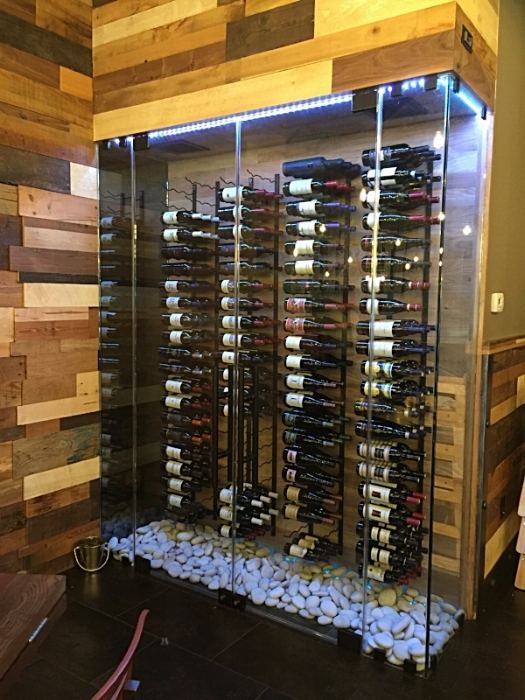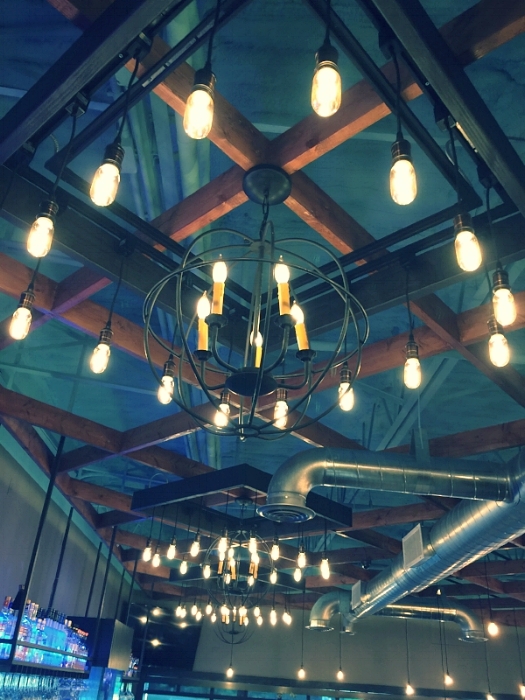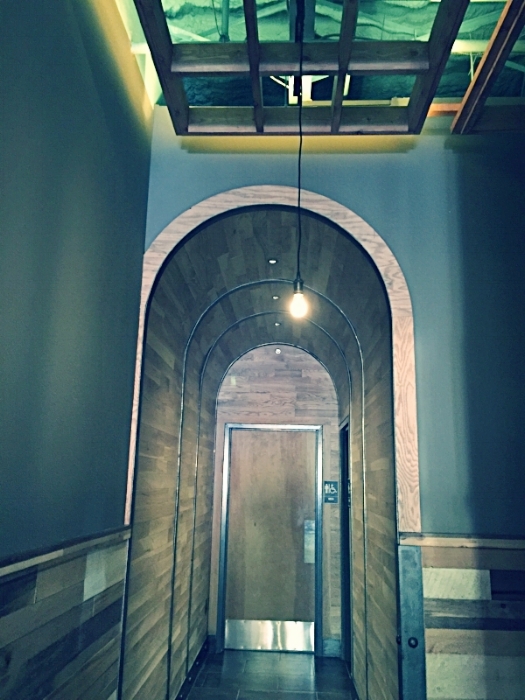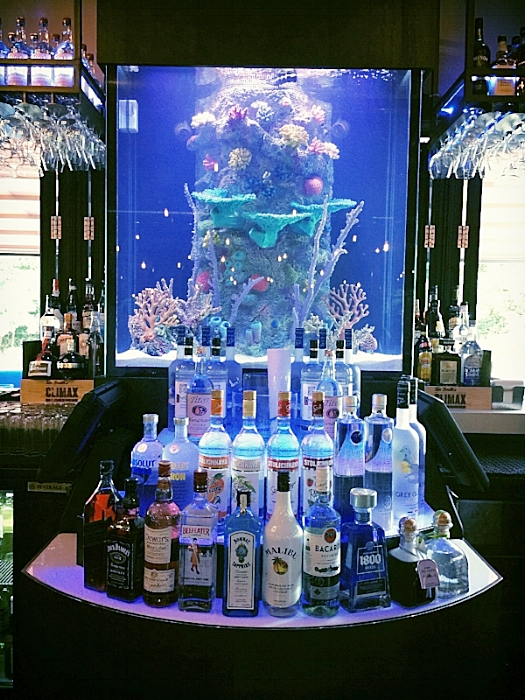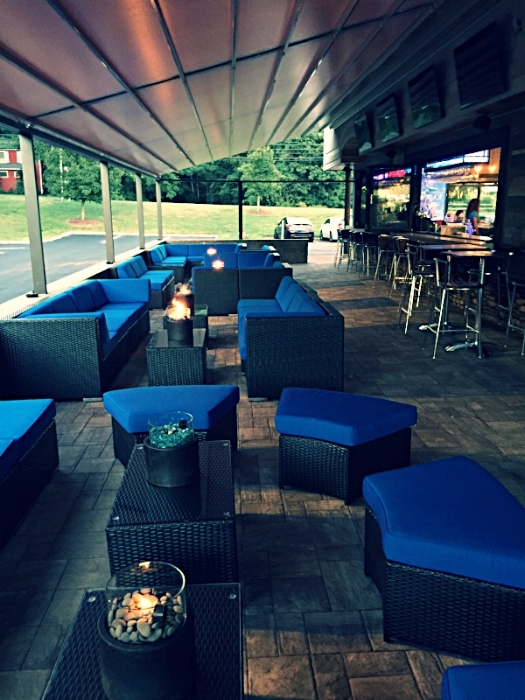 "7T8" Northport, Long Island, NY, Raymond totally rebranded the former Ships Inn providing a contemporary restaurant design concept. Now the waterfront hamlet is setting the restaurant design trend with this new contemporary dining establishment and bar,
The Marriott, Stamford CT, a total rebrand for this large empty space adding bold design elements, color, and architectural elements and building a free form curved bar made of reclaimed sea glass and tables of buzz-cut reclaimed wood with farmhouse stressing designed by Raymond.
Urban Coalhouse, Red Bank, NJ - Light Cosmetic Refresh at Urban Coalhouse's Red Bank location with raw and patina's finishes and LED lighting ceiling treatment.
Country Donuts, Staten Island, NYC - Although Raymond's expertise is designing Bars & Restaurants, Dennis Scalzo of Country Donuts on Staten Island, NYC saw Raymond's design of Cuzin's Clam Bar in Marlboro NJ and wanted some of "that" for his Donut & Smoothie Store.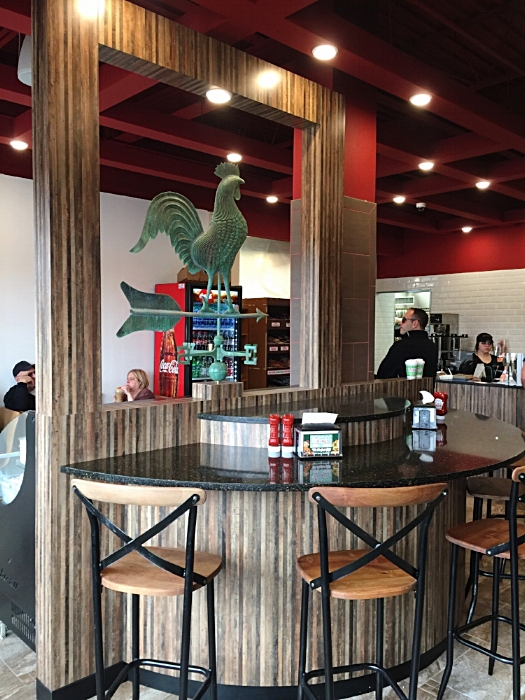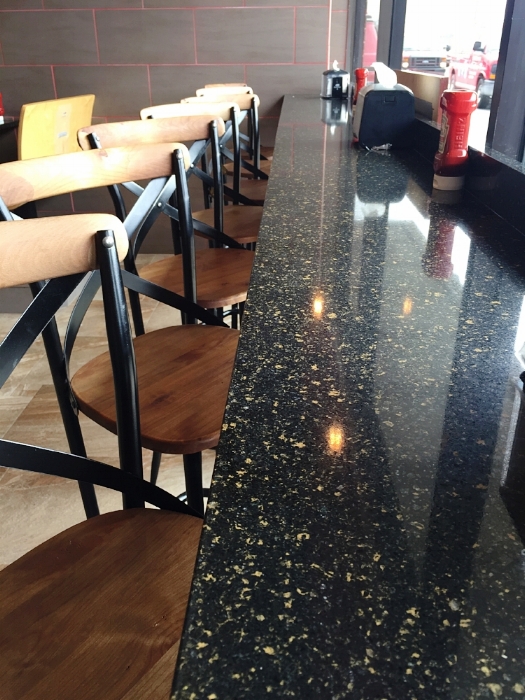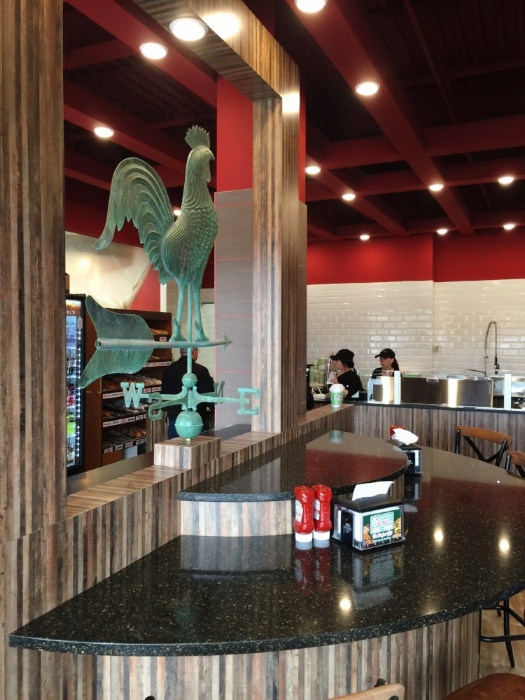 Suite 304, University Ave, Newark, NJ - Raymond took this 85 year old authentic Speakeasy and was able to restore and salvage numerous original details including the Oak Wine Barrel Bar-Front, the original Walnut Floors, Wide Plank Wall Panels, natural edged original tables and Exposed Brick. A poured concrete Bar-Top wrapped with riveted steel plating and barn door accents with steel grid pattern added contrast.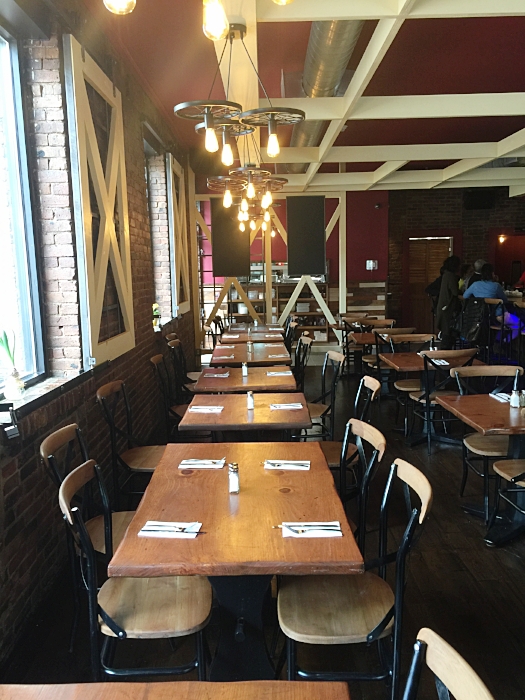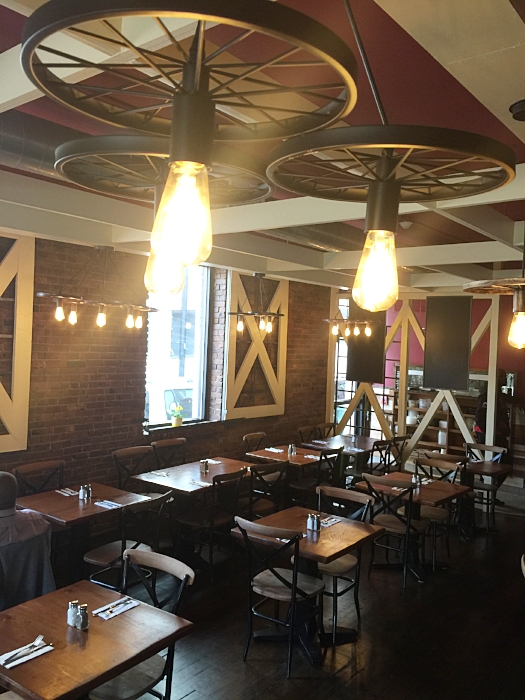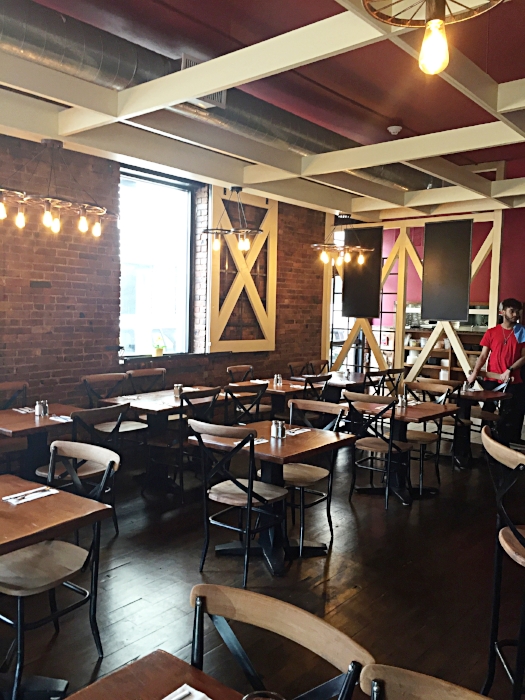 DKalabash, Fulton St, Brooklyn NYC - Restaurant Designer Raymond Haldeman deigned this Caribbean restaurant in Bed Stuy Brooklyn, NY using LED lighting, random planked multi species wood and tropical colors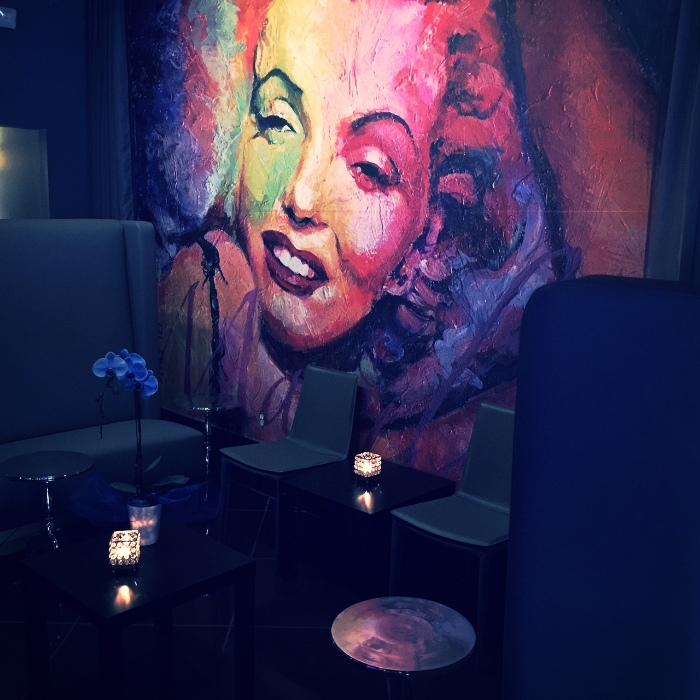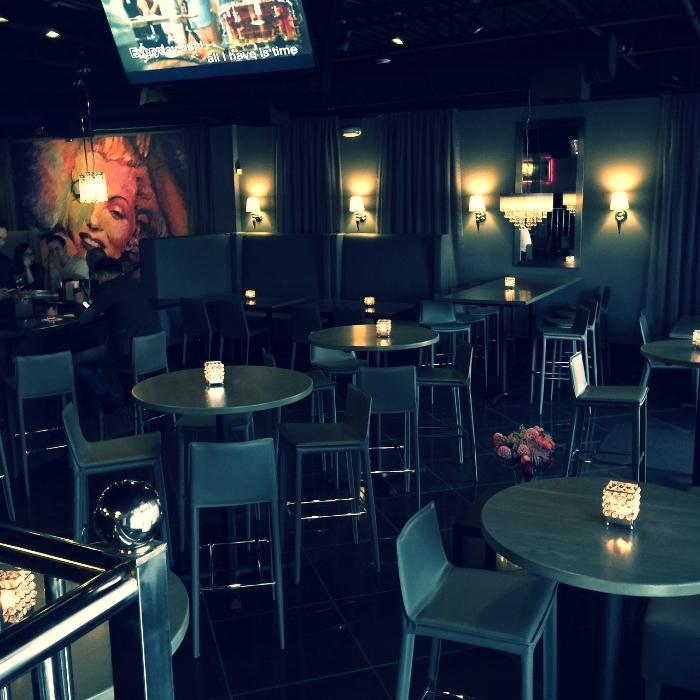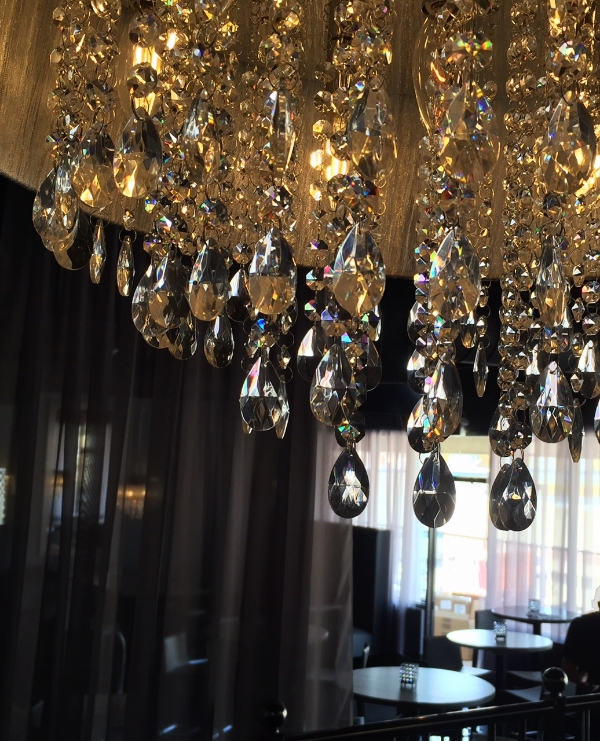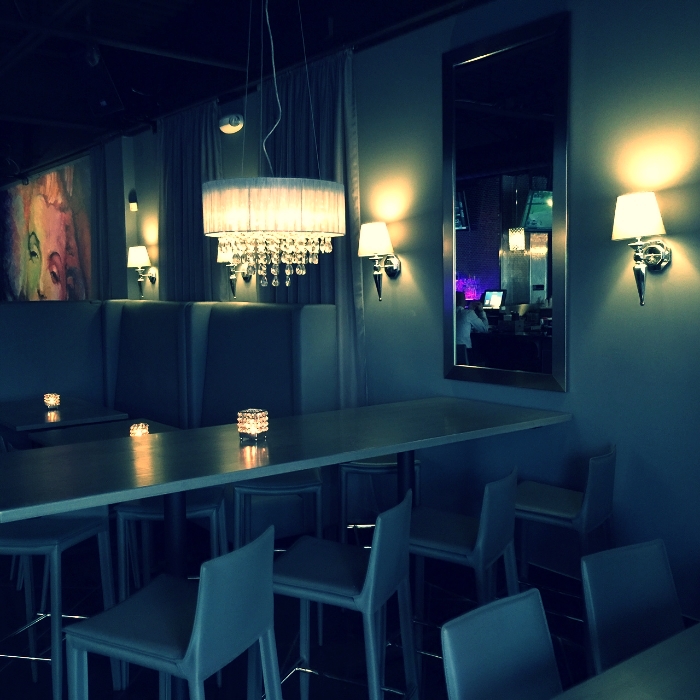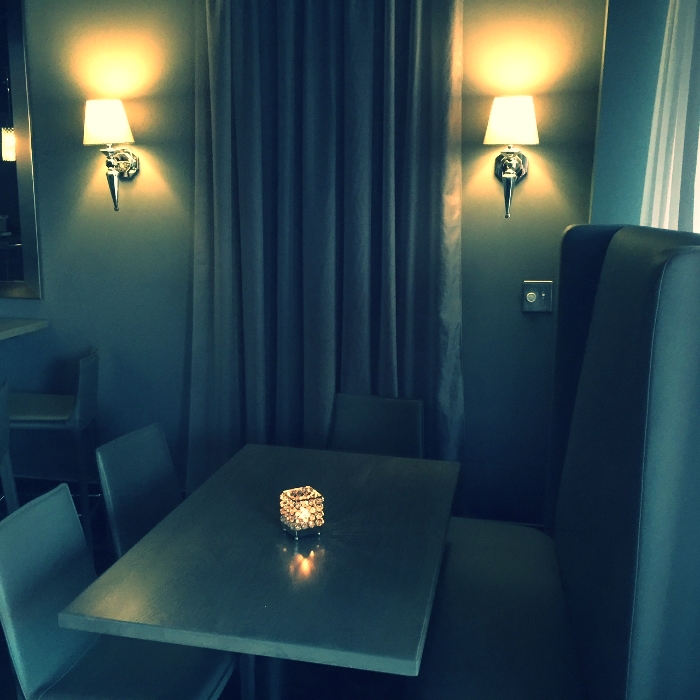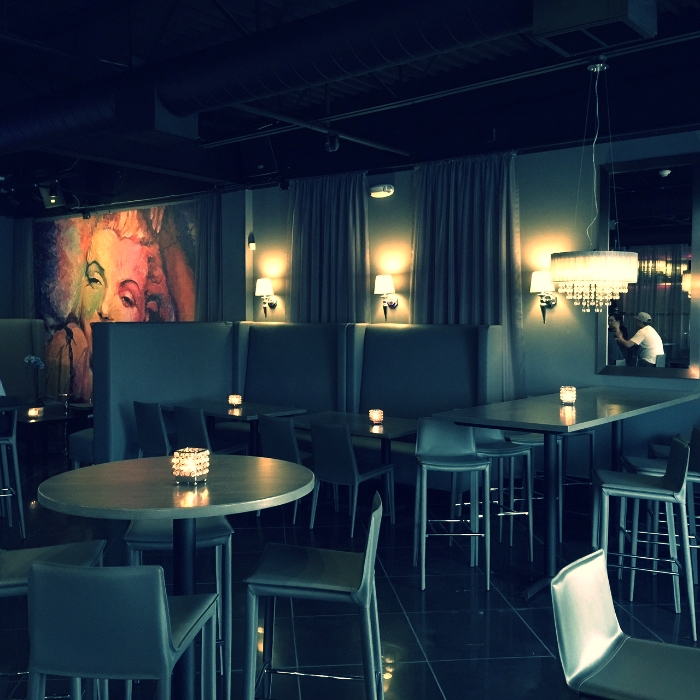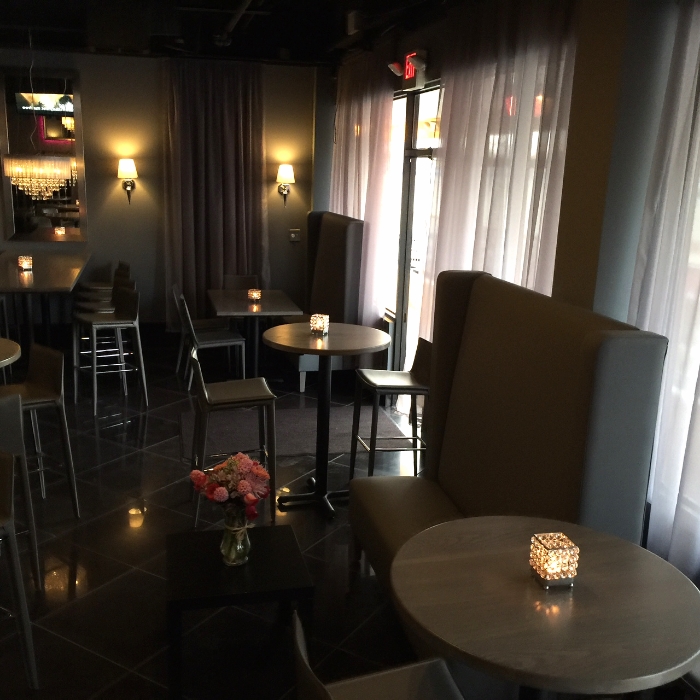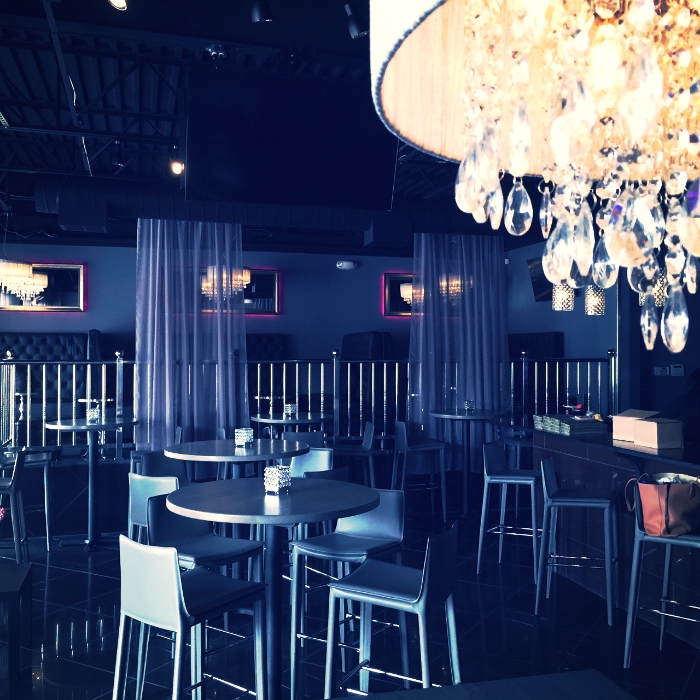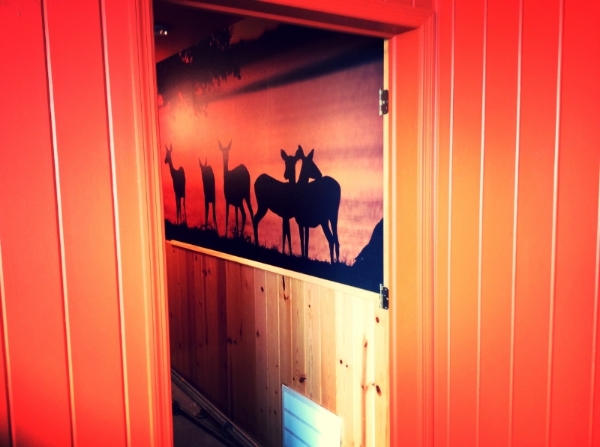 The Palace of Asia Restaurant, Princeton, NJ. Haldeman's restaurant interior design services where hired to develop a concept and launch an 18,000 SF facility to include an upscale Restaurant, a Lounge, a State of the Art Sports Bar, 2 Ballrooms, and several Private Party Rooms, all with a combined seating capacity for over 600. see photos below
Taste Of India, Doylestown, PA The owners' of this Indian Restaurant called Haldeman to conceive and execute a quick cosmetic refresh of this going concern. Haldeman selected a bright coral color and gray.
Kixx Sports Bar, Princeton, NJ. Restaurant Designer Raymond Haldeman was hired to launch a local upscale Sports Bar in Kingston. He successful created and cosmetically update the space using the existing furniture, designed a bar menu, drink menu, and dinner menu together with developing a marketing strategy for the promotion of the new Bar. Haldeman also created a successful weeknight Happy Hour promotion with sub-themed Happy Hour Promos for each weeknight. In addition to a roster of dining promotions covering 7 nights a week, Haldeman then launched a late night party format targeting a younger audience to create an additional income stream. see photos below
Circo Bar, San Juan, Puerto Rico, Mr. Haldeman's nightclub consulting services were engaged to breath life into a small Video Bar in San Juan, Puerto Rico. In less than 2 years, under his direction using his concept, design and marketing, he used his interior design and business consulting expertise to expanded Circo Bar 3 times to include a Video Bar, Outdoor Smoking Bar, Dance Club, Sports Bar and VIP Lounge. Circo is now the largest vendor of liquor and beer in the Caribbean. see photos below
SCORE on Lincoln Road , Miami Beach, FL, Mr. Haldeman conceived, designed and built one South Beach's most successful and beautiful nightclubs. The facility featured an outdoor Lincoln Road Terrace, Video bar, Dance club and second floor Martini Bar. see photos below
Coco Bar, Miami, FL Haldeman's Nightclub & Restaurant Interior Design Consulting Services developed a Nightclub west of Miami's Airport in the high density Latin area. Haldeman, created, designed, and launched the concept which included a restaurant that serviced a hotel on the property. The space featured a large dance floor, stage, multiple VIP areas and specialized in VIP bottle service. see photos below
Eden in Palm Beach, Palm Beach, FL, Haldeman conceived, designed and built this club from the ground up. The upscale Club featured a Cigar Lounge, Dance Bar, and a Spectacular Outdoor Veranda Bar overlooking a Tropical Pool LED edge-lit pool surrounded by individual Private VIP Cabanas and catered to an A-List crowd of Palm Beach Society & celebrities. Awarded, "Best Designed Nightclub The Palm Beaches" Palm Beach Post. see photos below
Raymond Haldeman Restaurant, Philadelphia, PA - This elegant high style dinning Restaurant with many private party rooms boasting a clientele of movers & shakers, garnered glowing reviews in some of the most prestigious magazines on the planet. Bon Appetit's word for it, "faultless", describing Haldeman as "Wunderkind." As an restaurant owner/operator this was Haldeman's first foray into the world of restaurant interior design. See the results below.
Raymond Haldeman @ The Marketplace, Philadelphia, PA - Haldeman opened this restaurant in Philadelphia's exclusive interior designer showroom building, The Market Place, and used it as a spring board to build his catering business and launch his restaurant in Society Hill.